Sign Up for FREE Pick-up and Delivery
About Ross Miller Dry Cleaners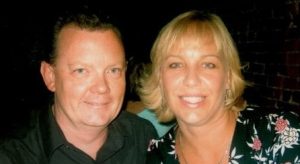 Ross Miller Cleaners is a 4 generation, family owned business — the oldest and most experienced dry cleaners in the Kansas City Area.
Ross Miller's family released this press statement in September 2008 marking their 80th anniversary in business:
Ross Miller Cleaners Celebrating 80th Anniversary
Kansas City, Missouri – September 26, 2008
Since 1928, Ross Miller Cleaners has been cleaning, pressing and tailoring clothes in the greater Kansas City area. September 26, 2008 marks Ross Miller Cleaners 80th anniversary in business.
Not only has this company been in business longer than most, through all those 80 years, it has been family owned and operated for four generations. Generation after generation, husband and wife have had a hands-on management philosophy, keeping the quality consistent and top notch.
Throughout the years, Ross Miller Cleaners has grown as their customers needs have changed and have come full circle. Back in the 20's, a delivery truck would come to your home and pick up your cleaning and deliver it back in a few days. Now in 2008, as people are busy and time is such a fragile commodity, Ross Miller is back picking up clothes at their customer's doorsteps and delivering back in a few days.
Growing up in the dry cleaning business and keeping it operating has not been as easy as it looks. besides the hot summers in the dry cleaning plant, the Millers struggled through the depression and World War 2 by expanding their alteration and tailoring departments. in 1970 when polyester was in fashion, times looked bleak for dry cleaners. Work had to be subsidized with more out-of-the-ordinary cleaning, like the shows at the Music hall or stone washing jeans for different manufacturers.
On September 26, 2008, at his home in Kansas City, Ross Miller Sr. celebrates his 90th birthday, and the 80th anniversary of the company that his father started and his grandson now owns. Ross Miller Cleaners proudly continues to clean the costumes for the Kansas City Repertory Theater and UMKC Theater, as well as the uniforms of the Blue Springs Police Department, Oak Grove Police Department, Central Jackson County Fire Protection, Blue Springs and Lee's summit schools and thousands of other customer's clothes throughout Jackson and Johnson counties through their home delivery service and their 3 locations in Blue Springs, Lee's Summit and Kansas City.
For more information, browse our website or go to our contact page for contact information.
No Missing Buttons – Guaranteed!
If you should ever get a shirt back with a missing button, you will receive 3 shirts laundered FREE!

Dry Cleaning Services Offered
Quality Professional Dry Cleaning
Dry Cleaners offering FREE Pickup and Delivery over $15
Drive-Through Service
Tailoring and Alterations
Dry Cleaners for Medical Lab Coat and Uniforms
Shirt Laundry
Garment Storage
Clean, Preserve and Restore Wedding Gowns
Laundry – Wash, Dry and Fold Service
Household Items
Guaranteed Service! If a shirt is missing a button, you get 3 shirts laundered for FREE!